Arthritis Broadcast Network had the pleasure of interviewing Dr. Cheryl Barnabe at a #CRArthritis event, a champion of arthritis care and research in Indigenous communities. In this interview, Dr. Cheryl Barnabe, Assistant Professor at the Division of Rheumatology at the University of Calgary, shares with us information from her workshop "Investigating access to arthritis health services for Aboriginal people: A Framework for System Reform".
Rheumatoid arthritis affects about 1% of the Canadian population or 1 out of every 100 people. This increases to 5% for aboriginal Canadians. This population not only is at greater risk for getting RA but the disease is more severe than with other populations. For aboriginal people rheumatoid arthritis is one of the five top five chronic diseases reported. More Canadian women get RA then men (3:1), however, this figure almost doubles for aboriginal women.
A study conducted by the National Aboriginal Health Organization (NAHO) 2002, by First Nations people for First Nations people, had approximately 22,000 participants making up 238 communities, both on-reserve and off-reserve First Nations people across Canada.
The following highlights some of the results of the study:
arthritis is one of the five top conditions to affect the First Nations population
more than half (52%) of First Nations adults with disabilities reported having arthritis compared to 14.6% without disabilities
25.3% of First Nations adults have arthritis compared to 19.1% of the general Canadian population
there is a higher rate of arthritis among First Nations women compared to other women in Canada, except for women over 60 years of age. The following chart shows the range of difference between these two groups with more than double the First Nations women with arthritis compared to other Canadian women up to age 39 years.
Dr. Barnabe is also a past recipient of the Canadian Institutes of Health Research's (CIHR) Foundation Grant. Below is the description of the award on the CIHR website:
Developing a more complete picture of arthritis in Indigenous communities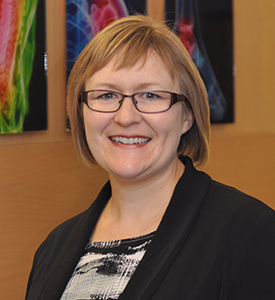 "Most people aren't aware that women and Indigenous people are at a much higher risk for arthritis, and that kids can get arthritis too." — Dr. Cheryl Barnabe
CIHR Foundation Grant Recipient
Dr. Cheryl Barnabe
Cumming School of Medicine
University of Calgary
Dr. Barnabe's Research
Dr. Cheryl Barnabe, a Métis clinician and researcher at the University of Calgary, is exploring why arthritis appears to disproportionately affect Indigenous communities, and what can be done to reduce these disparities. Continue reading →