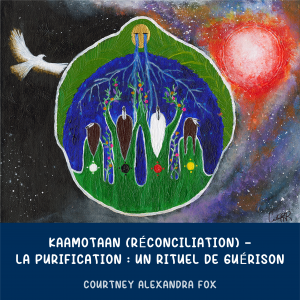 Dear Arthritis Community Member,
During his visit to Canada July 25 to 29, 2022, Pope Francis is expected to deliver a fulsome apology on Canadian soil for the Catholic Church's role in running Indian Residential Schools, which would address Call to Action #58 from the Truth and Reconciliation Commission Report (2016).
Arthritis Consumer Experts invites you to a special webinar featuring a 60-minute presentation by Dr. Terri-Lynn Fox, who will share her experiences as an Indigenous Scholar and woman of the Blood Tribe and present her research on Indian Residential Schools, followed by a 30-minute moderated question and answer session. Participants will learn actions individuals and organizations can meaningfully take towards Truth and Reconciliation.
Date: Wednesday, July 20, 2022, 9am to 10:30am PDT (90 minutes)
Speaker: Dr. Terri-Lynn Fox, Indigenous Scholar
Topic: "Indian Residential Schools: Perspectives of Blackfoot Confederacy People"
We hope you join the team at ACE for this important webinar. Click here to register for the webinar: https://bit.ly/IndianResidentialSchoolsWebinar
About Dr. Terri-Lynn Fox:
Dr. Fox is from the Blood Tribe, within the Blackfoot Confederacy, and practices her Siksikaitsitapi ways. Dr. Fox has a bachelor's degree in Psychology; a master's degree in Sociology; and a doctoral degree in Education. Her dissertation topic was "Indian Residential Schools: Perspectives of Blackfoot Confederacy People" on her research about the experiences of Survivors from the Blackfoot Confederacy from six Indian Residential Schools. Dr. Fox is both directly and indirectly affected by Indian Residential Schools. She is the daughter of two Survivors of an Indian Residential School and is a survivor of Indian Day Schools, herself. She is blessed with four children and six grandchildren.