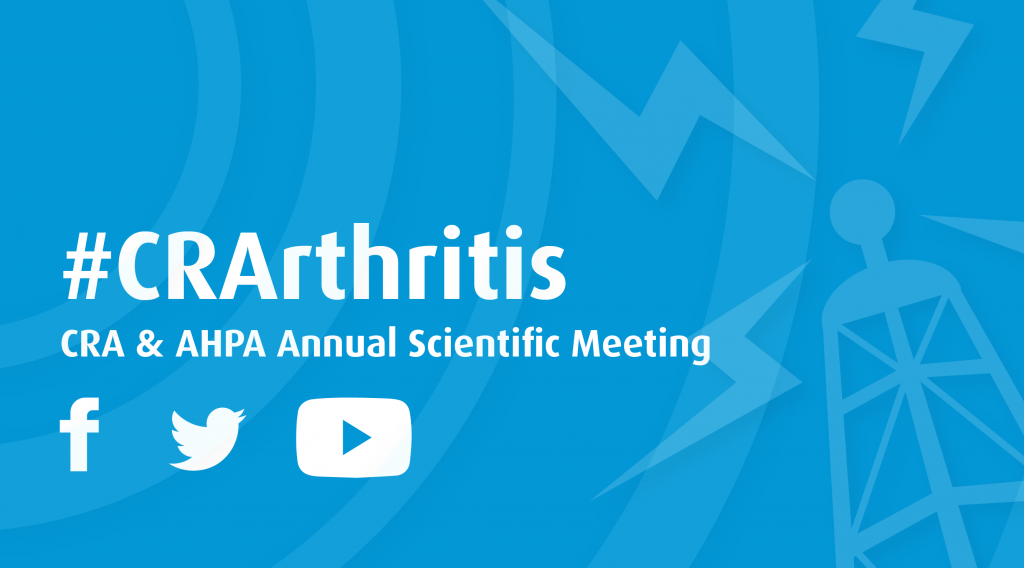 The Arthritis Broadcast Network's 7th Annual #CRArthritis event begins on Wednesday, February 17 at the 2021 virtual Canadian Rheumatology Association (CRA) Annual Scientific Meeting and Arthritis Health Professions Association (AHPA) Annual Meeting.
Arthritis Broadcast Network (ABN) will be sharing live and pre-recorded Zoom interviews with Canada's leading rheumatologists, researchers, patient organizations, physiotherapists, occupational therapists and other allied healthcare professionals. Arthritis Broadcast Network has been ranked #5 on Feedspot's Top 20 Arthritis YouTube Channels to Follow.
Interviews will appear on ABN's Facebook and Twitter channels in February and March – you can ask interviewees questions by commenting on and/or replying to the interviews on these platforms. If you would like to participate in a #CRArthritis interview, please book your interview at feedback@jointhealth.org.
Sneak Peak of Scheduled Interviews*
*Please note that this schedule is subject to change. New interviews will be added on this page as they are confirmed.
Wednesday, February 17
Dr. Shahin Jamal
Monday, February 22
Dr. Michelle Petri
Tuesday, February 23
Helene Alexanderson
Wednesday, February 24
Dr. Jonathan Chan
Dr. Tom Appleton
Thursday, February 25
Dr. Beth Hazel
Monday, March 1
Dr. Lihi Eder
Wednesday, March 3
Dr. Laetitia Michou
Dr. Carl Laskin
Dr. Rae Yeung
Kim Arrey
Thursday, March 4
Dr. Zahi Touma
More about #CRArthritis
The Arthritis Broadcast Network #CRArthritis event is powered by ACE and supported by representatives from the Arthritis Patient Advisory Board of Arthritis Research Canada and the Canadian Spondylitis Association. Arthritis Broadcast Network is Canada's largest patient-led arthritis news outlet, bringing you the latest information on medical research findings to inspirational stories and life hacks. All interviews will be published on the ABN YouTube, Facebook, and Twitter pages, using the hashtag #CRArthritis. The interviews will also be shared on arthritisbroadcastnetwork.org after the meeting.
Special thanks to the CRA and AHPA for including our event at their annual meetings.
Arthritis Consumer Experts