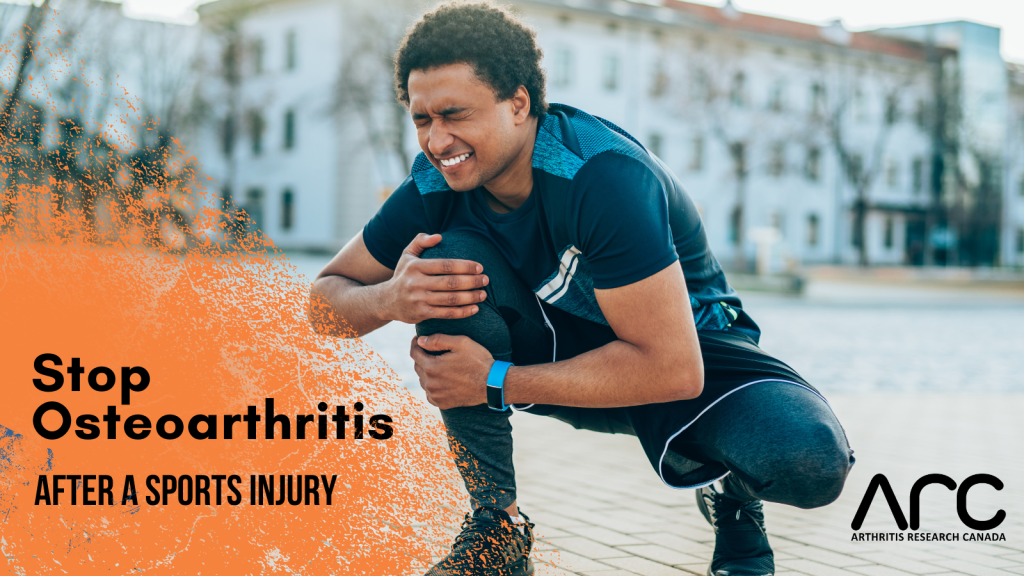 In Canada, about 500,000 youth hurt their knees every year while playing sports. Half of them go on to develop osteoarthritis within 10 years. Sport and recreational activities are the #1 cause of joint injuries. And 50% of people who experience a knee injury, develop osteoarthritis – a serious disease that results in pain, physical disability, reduced quality of life, and increased risk of premature death. Osteoarthritis is rarely top of mind for young people who experience a sport-related knee injury. Returning to sport is.
Injuries often lead to weaker muscles, lower physical activity levels, and weight gain. These factors, combined with the initial injury, increase a person's risk of developing osteoarthritis, which is a serious disease. It is NOT a normal consequence of aging or normal 'wear and tear' of the joint and is characterized by deterioration and loss of joint cartilage, joint swelling, formation of bone spurs, joint pain, and loss of muscle function.
With this in mind, Arthritis Research Canada's team of scientists created SOAR, an online, exercise-based program created to help people boost their recovery from a knee injury and reduce their risk of developing osteoarthritis. It includes education, personalized exercise, activity tracking and weekly action planning.
"In my clinical practice as a physiotherapist, I can't tell you the number of times people have asked, 'Why didn't someone tell me 20 or 30 years ago that my injury could lead to osteoarthritis or explain that I could do something to prevent it?'," said Dr. Jackie Whittaker, a Research Scientist at Arthritis Research Canada and creator of the SOAR Program. "The good news is that we have really good evidence to suggest people can take action to lower their risk of developing osteoarthritis after a sports injury."
Participants of this program work with a physiotherapist to co-develop personalized, weekly exercise-therapy goals.
The SOAR Program also has goals:
Teach and apply strategies to reduce knee osteoarthritis risk
Optimize knee muscle strength
Help people meet recommended physical activity levels
Provide a supportive environment for people who have experienced knee injuries to interact
For more information about Arthritis Research Canada's SOAR program, click here.