At a presentation at Providence Health Care, ACE presented the senior leadership at Providence Health Care with the Canada's Best Workplaces for Employees Living with Arthritis award.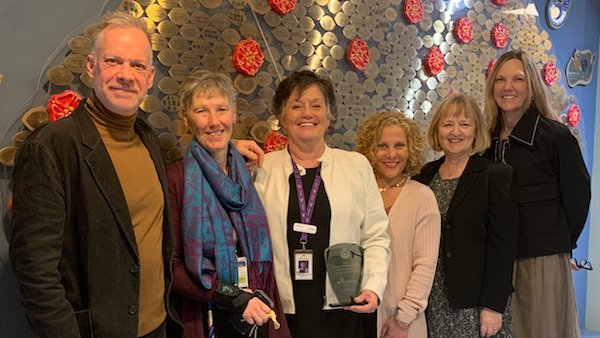 Many Canadian workers struggle to find the right balance between work, family and personal responsibilities, particularly employees with chronic disease who are becoming an increasingly high proportion of the workforce due to aging, arthritis chief among them. Canadian employers who understand chronic disease, particularly the impact of a disease like arthritis, are implementing adaptations in their work environments to accommodate employees. Based on workplace insights shared by employees and company managers, ACE awarded Providence Health for its arthritis awareness, prevention and benefits practices in the workplace.
"ACE congratulates Providence Health Care and other nominated companies for efforts to develop policies to ensure high quality health benefits and flexible work arrangements for Canadian workers living with arthritis. For workers with chronic diseases such as arthritis, the challenge involves balancing the demands of managing their disease and of working 'around' symptoms such as daily pain, fatigue, joint dysfunction and immobility. We're calling on all plan sponsors in Canada to look carefully at their health benefit plans from the perspective of employees living with arthritis," said Cheryl Koehn, Founder and President, Arthritis Consumer Experts.
"Supporting all our employees to fully participate in the workplace makes for a more engaged workforce and ultimately better service to the public. That is why the health, safety and wellbeing of our employees is of paramount importance. When we have an employee who is struggling at work, we consider their limitations and restrictions and how we might be able to accommodate them in the workplace to help them safely stay at work and maintain a healthy work-life balance," said Sandy Coughlin, Director of Occupational Health & Safety, Providence Health Care.
For more information about the award, click here.