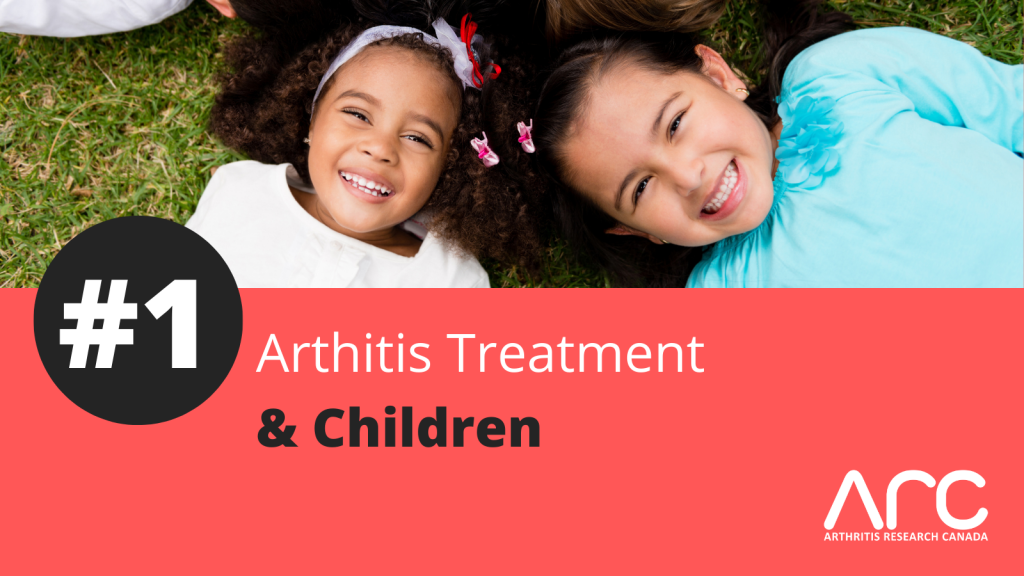 Arthritis Research Canada/Arthrite-recherche Canada's scientific team is tackling challenges faced by over 6 million Canadians living with arthritis – challenges that can interfere with everyday life. Through 100+ research projects, they are finding ways to prevent arthritis, diagnose people earlier, manage symptoms, provide new and better treatments and improve overall quality of life. But what do research look like in action? We are excited to share #1 on Arthritis Research Canada's list of 10 Research Projects to Watch in 2023,
#1 Arthritis Research and Children.
By better understanding the biological characteristics of each child's arthritis, we could help select the biologic therapy most likely to be effective for that child. Their arthritis would get better faster; they would avoid side- effects from medications that were not helpful. This would reduce health care costs and burden for patients and families.
New medications called biologic therapies are now available to treat arthritis in children. While they are very effective, children often have to try many different ones before finding the medication that works for them, delaying effective treatment, and exposing kids to unnecessary risks of side effects. This is also inefficient use of health care dollars, spent on expensive medications that don't work for that child
This study will develop tools, using various blood markers, genetics, and clinical information, to predict which drug a child is more likely to respond to, and when it can be stopped with little chances of the disease coming back.
In this unique Canadian-Dutch Research Network, scientists will develop tests that enable us to learn about the biology of each child's arthritis and be able to predict when and which biologic therapy to start and when to stop it.
Our interdisciplinary research team will partner with patients, family members, clinicians and policy-makers. We expect the results will lead to improved care for children with arthritis as it will help ensure that we use biologic therapies in the safest, most beneficial and cost-effective way to improve the health and quality of life of affected children and their families.
We will share the information we gain about childhood arthritis by building an electronic health tool to share information with physicians, patients and their families. Click here to learn more about this research study.