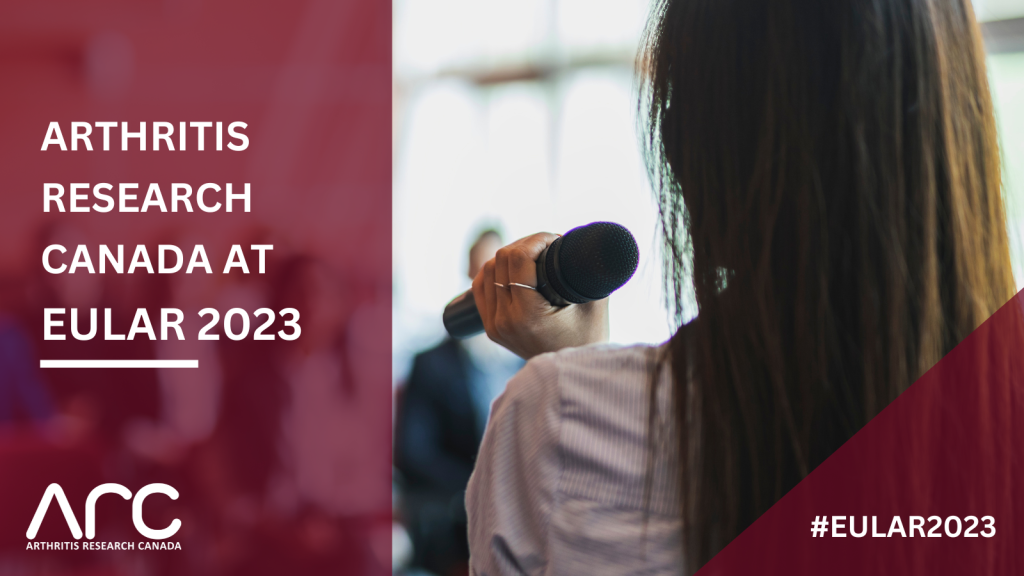 Arthritis Research Canada's scientific team and trainees took part in the EULAR European Congress of Rheumatology between May 31st and June 3rd, 2023. Theon-site Congress took place in Milan, Italy.
Our team presented their research to representatives from over 130 countries. Arthritis Research Canada's studies covered various critical topics encompassing the 100 different types of arthritis and aimed at improving quality of life for people living with arthritis. Below you will find highlights to just a few of the studies that were shared.
Diabetes Medication & Lower Risk of Heart Disease in People with Arthritis
This study explores the link between diabetes medication and the reduction of cardiovascular events risk in people with lupus or rheumatoid arthritis.
Work Productivity & Inflammatory Arthritis
Research on workers with inflammatory types of arthritis identifies what affects people's ability to do their tasks at work and found that active joint inflammation, poor sleep, fatigue and stress all contribute to lower productivity at work.
Mental Health During COVID-19 in People with Rheumatoid Arthritis
Research using data from across Canada during the first two years of the COVID pandemic on people with rheumatoid arthritis drew attention to the impact of the pandemic on mental health. On the topic of the pandemic, another study showed people in BC with auto-immune rheumatic diseases did not change how they took their medications during COVID-19 compared to pre-pandemic.
Gout in Asian Adults in USA and U.K
Nationwide data showed that gout affects more Asian people than people of any other racial/ethnic groups in the US and in the UK.
Biosimilar vs. Originator Biologics in Inflammatory Arthritis
Research evaluating British Columbia's biosimilar policy proved that certain types of biosimilar medications have similar treatment duration to originators, indicating comparable effectiveness and safety between the two.
For more information and to read the complete list of research presented by Arthritis Research Canada's scientific team at the EULAR Conference click here.