The COVID-19 pandemic has been a particularly difficult time for older adults. As the most high-risk age group, many older adults continue to have limited interaction with family and friends even as communities begin to 'open-up'. When a chronic disease like arthritis is added to this context, things become even more challenging. However, there are evidence-based strategies that can help you and your loved-ones stay safe and sane during the pandemic.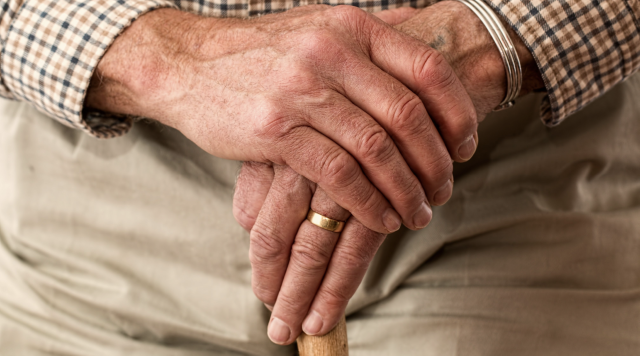 The Harvard T.H. Chan School of Public Health recently hosted an online forum titled "Creative Coping for Older Adults During Covid-19". During this forum, Dr. Christine Ritchie, Professor of Medicine in the Division of Palliative Care and Geriatric Medicine at Massachusetts General Hospital and the MGH Mongan Institute, shared some helpful strategies for fostering resilience and general wellness. Dr. Ritchie stated that the key to staying safe and sane during COVID-19, is to "MASTER STRESS", an acronym for the following tactics:
---
"Maintain healthy eating". Choosing foods that are good for our health and wellbeing is particularly important right now. Cristina Montoya, Registered Dietitian, provides tips on nutrition and arthritis during #COVID19 in this interview. She covers how immunocompromised individuals can practice food safety during COVID-19, what types of healthy and convenient food to keep in your pantry, and mindful eating.
"Avoid isolation". The pandemic is a time to be intentional about staying "un-alone". We can seek out connection even when there are limits to in-person interactions. For example, consider reaching out to someone from high school, or explore a new hobby and go online to see who shares that hobby. While this takes a type of energy that may be hard to find at the moment, social interaction is vital for both mental and physical wellness.
"Stay informed but not obsessed". Research conducted in Wuhan, China found that spending more than 2 hours a day on news is associated with increased rates of anxiety and depression.
"Talk to others", outside with masks on. If you are hard of hearing and masks make communication more challenging, consider asking your friends or family to use dictation apps with a large screen.
"Engage in any and all help that you need". There are many organizations that specialize in providing mental health and wellness services to older adults, such as The Canadian Coalition for Seniors' Mental Health, which has several COVID-19 specific resources. They have even compiled a list of phone numbers across Canada "for people to call when things are troubling them, or just to chat". An excerpt of that list is featured below:
"Relax and Play". Consider pulling out an old project or try an activity that you have not done before. Dr. Ritchie states that it is important to, "give yourself permission to take a break and enjoy the little things".
"Step outside". Not only is walking outdoors good for our mental health and arthritis symptoms, but it also decreases risk of falls and increases bone mast.
"Take a deep breath". Practice mindfulness by paying attention to your breathing and focusing on your five senses. Did you know that mindfulness can also help with chronic pain? In this Arthritis At Home episode, Trish Barbato, President and CEO of the Arthritis Society, walks viewers through a guided mediation.
"Remember to wash your hands". During the pandemic it is important that we wash our hands well, and that we do so often. Sing a song that you like when washing your hands to help make it a more pleasant activity instead of just something that we have to do.
"Engage in Gratitude". Consider writing letters to people in your life, sharing how/why you are grateful for them.
"Sustain Routines" Routines can give us a sense of control. Creating routines can be as simple as making a to do list or having a daily agenda. In this Arthritis At Home episode, Dr. Catherine Backman offers tips for structuring daily routines in the presence of uncertainty. Dr. Backman is a Senior Scientist at Arthritis Research Canada and Professor in Department of Occupational Science & Occupational Therapy at the University of British Columbia.
"Sleep". Many people are struggling to sleep at the moment. It is important to look for opportunities to improve our sleep hygiene as being well-rested will also help improve resilience during challenging times like COVID-19. Sleep can also help improve arthritis symptoms such as fatigue. To learn about sleep myths that could be affecting your sleep, and tips for getting a better sleep, check out this ABN post.