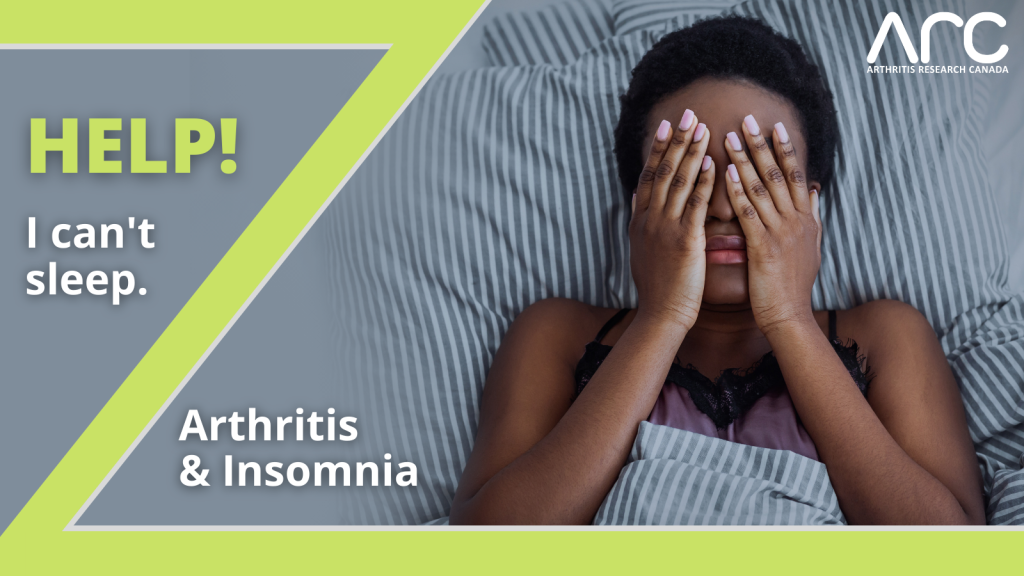 At least 70% of people with arthritis experience insomnia. They struggle to fall asleep, stay asleep or wake early. But lack of sleep is about more than being tired when you have arthritis. It can worsen pain and fatigue and even amplify mental health problems.
Only half of people who have arthritis and struggle with sleep talk to their doctors about it. In fact, there seems to be a belief that insomnia is just part of having arthritis. This is not true. There are effective treatments, they just need to be tailored for people with arthritis.
Sleep experts recommend using cognitive behavioural therapy for insomnia (CBTi), which involves learning new strategies and behaviours to promote sleep rather than medications. However, CBTi is not widely available in Canada. Arthritis Research Canada's scientific team is working to change this by tailoring and testing a CBTi program for people with arthritis that is delivered online.
"This is the first program, to our knowledge, that is not only specifically tailored to patients with arthritis for sleep, but will be delivered over the internet. Patients will be able to access it 24/7 from their homes rather than waiting to see a professional who is trained in CBTi," says Dr. Deborah Da Costa, Research Scientist at Arthritis Research Canada.
Insomnia is something that is difficult to cope with and has a negative impact on a person's ability to function, concentrate and focus. When a person has arthritis, lack of sleep can also exacerbate symptoms such as pain, increased fatigue, depressed mood and difficulty tolerating stressors.
While it has become increasingly recognized that insomnia is something physicians should be screening for and treating in the context of arthritis care, it tends to go unrecognized and untreated. Cognitive behavioural therapy for insomnia is the first line of treatment for chronic sleep problems. However, it is not widely available in Canada and waitlists are long.
This research is seeking to develop a better solution to deliver CBTi specifically to people with arthritis and involves two phases.
Phase 1: A Canada-wide survey with a large sample of people living with arthritis will identify sleep needs and treatment preferences. The goal is to better customize the online CBTi program for arthritis using the results of this survey.
Phase 2: Revise and test the customized arthritis CBTi program with patient partners to see initial evidence of its potential to improve sleep and other commonly experienced symptoms, including fatigue, pain, depression and anxiety. It's expected that patients assigned to the therapy will report improvements in insomnia and other related symptoms following completion of the program. It is also expected that they will maintain these improvements at the three-month follow-up.
To learn more about Arthritis Research Canada's CBTi program, click here.